HRO Can and Can't Do
The Human Relief Organization is pleased to provide many global projects, and we invite you to make a formal request for assistance at any time using this procedure. Due to the many requests we receive, we are only able to evaluate projects submitted appropriately as instructed here.
FIRST, it is important for us to let you know the (3) specific assistances that are
available to you through the Human Relief Organization:
With a global network of partners and suppliers, you may request for physical items to donate such as medical supplies, clothing etc.
Our partnership with USAID and the Denton Program allows us in the transporting of physical supplies between most US located global destinations.
3. HRO can provide access to a specialized team of professional long term facility projects. This is a fantastic options that gives access to the full benefit of our diplomatic and partner network minimal staff costs can be built into your project budget.
SECOND, it is important for us to let you know what we do not provide:
Our long term facility projects are very project specific. Many organizations search
for funding and assistance knock on our door. Any projects take under our umbrella requires a 3 year minimum program, and HRO support costs submitted in tandem with the overall project. We cannot grant writing services for any project not under our umbrella, or organization or contributing financially to the support of our grant writing. HRO gives you much greater access to potential funding sources, but not without your contributing to the process.
How the Evaluation Process Works….
Requests for one time or ongoing physical item donations is matter the HRO Staff
putting out the call to its network to attempt to acquire we have requested. We will
surely do our best to assist you if we can. For long term facility programs to be a
"designated" HRO project, you will provide us with some specific items so that we
can evaluate how we can assist you. The more detail you give us, the better chance
we can fit your vast network of ongoing possibilities!
ü     Project Proposal- Please provide us with a 1 page description of your project/facility.
ü     Fact Sheet-Give us the details of your organizations status and we need to know if this program/project is in response to (documented) request from a government agency.
ü     Support Information- What support, donations, land, and facility partnerships have you already acquired to achieve your goals?
ü     Operating Budget- Every project has a combination of one term ongoing operating costs. We require that you submit this 3 year program budget to the best of your ability. This helps us to see if you understand the critical understanding of the long term requirements necessary to achieve your goals.
ü     Curriculum/Program Plan- Whether you are a medical, education, or housing facility you will need to have an appropriate program plan, curriculum, staff position descriptions, etc.
ü     Funding Target List- We will surely consider and assist with identifying potential funding sources for our Designated Projects, but we will need a team. Please provide any specific Funding targets for your program you have already indentified.
ü      Physical Item List- Break down your needs so that you provide a physical item list of materials. Do you need specific school items, computers, hospital beds, and x-ray machine, etc?
If you are panicking after reading this list and thinking to yourself, "I do all of this and that's why I'm calling on HRO… because I need the assistance first to put these things together!!!" Just do your best and indicate for the above that you do not yet have this piece figured out. Then be ready to give you the information letting you know how much it will cost the HRO Staff to assist you in putting this project together should we select working forward with you. We understand the needs of the "funding sources" well planned project prior to any contributions being made, and we solidifying strong planning foundations.
We believe in balanced partnerships that serve all participants. This will include multiple nonprofit organizations, governments and corporations working together to serve. Having HRO as you anchor organization and core team for a project is an incredible asset. We are honored to have the opportunity to consider your project. Please submit all your documents to HRO. Only complete packages submitted to us will be considered. If you have any questions regarding you submission, please contact Olga Crupper, President of the Human Relief Organization at olga@humanrelief.net. We encourage you to review the Project Hope example, the way to better understand how an HRO team would function in assistance with a long term project. Though yours neither may nor include the entire example described for a Project Hope Facility, it will give you an excellent example.
Grant Writing tools for Non-Profit Organizations
Successful grant-writing involves solid advance planning and preparation. It takes
time to coordinate your planning and research, organize, write and package your
proposal, submit your proposal to the funder, and follow-up. Preparation (planning
and research) is vital to the grant-writing process. Solid preliminary work will
simplify the writing stage. A well-written proposal follows the basic steps outlined
below. Organize your proposal, pay attention to detail and specifications, use concise, persuasive writing, and request reasonable funding. Make sure the grant maker's goals and objectives match your grant seeking purposes. Clearly understand the grant maker's guidelines before you write your proposal. Always follow the exact specifications of the grant makers in their applications, Requests for Proposals (RFPs) and guidelines.
Use these basic steps to guide you:
Prove that you have a significant need or problem in your proposal.
Deliver an answer to the need or solution to the problem, based on experience, ability, logic, and imagination throughout you proposal.
Reflect planning, research and vision throughout you planning.
Research grant makers, including funding purposes and priorities, and applicant eligibility.
Determine whether the grant maker's goals and objectives match your eligibility.
Target your proposal to grant makers appropriate to your field and project, but do not limit your funding request to one source.
Contact the grant maker; before you write your proposal, to be sure you clearly understand the grant maker's guidelines.
Present your proposal to the appropriate and complete format, and include all required attachments.
State clearly and concisely your organizations needs and objectives. Write well; use proper grammar and correct spelling. Prepare an interesting, unique proposal.
10. Always cover the following important criteria: project purpose, feasibility, community need, funds needed, applicant accountability and competence.
11. Answer these questions: Who are you? How do you qualify? What do you want?    What problem will you address and how? Who will benefit and how? What specific objectives will you accomplish and how? How will you measure your results? How does your funding request comply with the grant maker's purpose, goals and objectives?
12.  Demonstrate project logic and outcome, impact of funds and community support.
13. Allows follow the exact specifications of the grant makers in their applications, Request for Proposals (RFP) and guidelines.
14. Contact the grant maker about the status, evaluation, and outcome of your proposal, after it is submitted. Request feedback about your proposal's strengths and weaknesses.
Grants
Health:
The Baxter International Foundation
http://www.baxter.com/healthcare_professionals grants_program/index.html
The Allen Foundation
https://www.allenfoundation.org/applicants/apply.asp
Building:
Habitat for Humanity
Art (media):
The Fleishhacker Foundation
http://www.fleishhackerfoundation.org/small.html
Education:
Boeing:
www.boeing.com/companyoffices/aboutus/index.html
United States Department of Agriculture:
National Institute of Food and Agriculture
———————————————————————————————–
The Human Relief Organization mission is to provide medical assistance, education, food, clothing and a message of hope to the less fortunate countries around the world.  HRO is a nonpolitical, non-denominational entity founded in 1994 as a non-profit (501C)(3), tax exempt, international relief organization which arranges a variety of support for the needy of the world. (EIN#: 54-1703803)
Implementation of the HRO Mission
Affidavits for recipient nations to acquire needed resources are first obtained through diplomatic channels here and abroad in order for recipient nations to sanction and support HRO activities in their respective countries. The relationship of HRO with the US Department of Defense is one which involves diplomatic channels and those military organizations serving the military's need for logistical coordination of resources directed through the Pentagon and shipped via local Army, Navy, Air Force and Marines logistical assets. Since incorporation. HRO programs are jointly administered through the State Department (DOS), Department of Defense (DOD), and the US Agency for International Development (USAIDS). HRO is also registered with the Department of Agriculture (DOA) for permission to obtain and use solicitation authorizations in obtaining products and resources controlled by it. HRO enjoys a working relationship with the Denton Program within USAIDS, which provides the logistical assets to transport hospital beds and medical material to the countries listed below.
 

About the Founder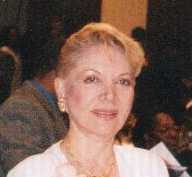 Ms. Olga Crupper has spent the last 12 years facilitating the delivery of aide to poverty-stricken regions in more than 30 countries through her use of diplomatic and organizational channels around the world.  Originally born in Guatemala City, Ms. Crupper was educated in Europe and speaks 6 languages.  Being a missionary at heart, she began by leading "missions" and making deliveries herself, then accepting assistance from volunteers who were dedicated to serving humanity.  In the last 6 years her efforts have become recognized by some of the largest Organizations in the world, who have collaborated on innumerable projects in the delivery of medical supplies & treatment, food, clothing, etc.  Today the Human Relief Organization is known for it's hands-on-guaranteed-delivery facilitation whose focus is primarily to assist those in need.
The Countries HRO Supports
Guatemala

Panama

Honduras

Nicaragua

El Salvador

Bosnia

Tanzania

Armenia

Mexico

Georgia-Russia

Afghanistan

United States of America
——
Human Relief Organization
Board of Directors
Olga Crupper, President/Executive Director
46 Towler Drive, Hampton, VA 23666
Tel: 757-838-1749
Charles J. Byers, Vice-President
63 Buckingham Ave
Poughkeepsie, NY 12601
Tel: 845-452-3538
Anabeth Rios, Secretary/Treasurer
Newport News, VA
Tel: 757-503-0840
Chris Jacobson, Vice-President-Hampton
36 N Mallory St Old Phoebus
Hampton, VA 23663
Tel. 757-723-5663
D.C. Amarasinge, M.D., Chairman, Board of Directors, Norfolk, VA
6204 North Military Hwy, Norfolk, VA 23518
Luis F. Ignacio, M.D., Chairman, Board of Directors, Chesapeake, VA
1206 Fairway Dr, Chesapeake, VA 23320
Tel: 757-549-0663
Jonathan Pratt, Director of Technology & Communications
Tel: 607-743-9545
Bryan Landrum, Chairman, Board of Directors, Hampton, VA
Old Point National Bank
PO Box 7220, Hampton, VA
Tel: 757-728-1741
Rosemarie Moorhead, Director of Events and Fundraising
President, The Woman's Alliance
5369 Challedon Dr., Virginia Beach, VA 23462
Tel: 757-499-8811
Hunter Clarke, Event and Fundraising
Spirit of America Band Director & BC Productions
Tel: 757-722-4644
Clinton Hardy, Board Member
JTC LifeChanging Center, Inc.
2811 Roanoke Ave
Newport News. VA 23607
Tel: 757-723-4244
Mario Comparini, Board Member
101 Dover Dr.
Ruther Glen, VA 22546
757-870-1422
Wright Aloba, Board Member
2208 Executive Drive, Suite B
Hampton, VA 23666
Tel: 757-826-6136
Dr. Sivatanu Pillai, Board Members
285-53 Merrimac Trail
Williamsburg, VA 23185
Tel: ( 757) 229-3828
Steve Hinton-Susie Culp Program Manager
Elmer Back Gifting Center ph 757-596-2601
95 Tyler Avenue Units F and G – Newport News,VA 23601
International Advisory Board
Rick Sieller, President & Founder
International Women and Children's Burn Foundation
P.O. Box 66515, Virginia Beach, VA 23466
Tel. 757-292-9288
Brownwell O. Ezeribe/Africa
CEO, Igbo Common Cause Inc.
International Director of Education, Health & Technology
4300 Town Plaza Dr
Suite A-6
Houston, TX 77045
Tel: 713-885-3849
Alfonso Comparini
Executive Director & President HRO Guatemala, Agriculture Specialist
22 Av. 27-68, Zone 5, Guatemala City, Guatemala CA
Tel: (011) 5052-332-7873
Vivian Pellas, Chairman, Board of Directors, Managua
CEO / Aproquen /
Tel: (011-05) 278-3169
Sonya Melescu , Board Member International Advisory Board
Photography/ www.sonyamelescu.com
340-513-3973 (USA)
Alice Ignacio M.D., Operations, Philippines
1206 Fairway Dr
Chesapeake, VA 23320
Tel: 757-328-5065
Shaista Mushtaq, Country Director, HRO – Pakistan Country Office
Islambad, Pakistan
Tel: 92-304-9546661
Robert E. Stephens Board Member
1851 Cherry Grove Road, N
Suffolk, Virginia 23432
Tel: 757-255-4060-Fax: 757-255-4061
E-mail: RobertEStephens@aol.com