Feb 27 2011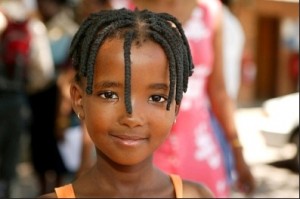 The Chiist University Preparatory School (C.U.P.S) in collaboration with Chiist University and the AWEC Village of Hope/ Joe Dome project was established in 2010 with the resolve of Chiist University to make a difference in foundational education, providing children with the necessary core values and knowledge necessary for academic achievement. We encourage self determination, cultural education and community responsibility.
Our children will be taught science, computer literacy, mathematics, culture, animal husbandry, agriculture and renewable energy. We see them as CUPS that need to be filled with the knowledge they need to prepare them to be well rounded future leaders. Our dedicated team of professionals are prepared to devote their energy  to provide the best quality education for our students. Your support of our $5 Marathon and purchase of our CUPS T-shirts helps us to buy school supplies and raise the funding for the construction of the AWEC village of Hope/Joe Dome and CUPS Renewable Energy schools.
Help Fill the Cups!
Teach Him and He Shall Lead!
I wonder what will happen if we helped our children to truly become all they can be. No child who wants to learn should be without a book. No child who has a book should lack a classroom. No classroom should lack the tools necessary for learning. These children can move mountains with one learning tool at a time.  Give what you can!
Fill the CUPS!
The Nation, the community, the family are all one race, the human race. Our children are the future of the human race. When we ignore what affects their future, the community suffers, the nation dies, and humanity is weakened. Chiist University Preparatory School (CUPS) wishes to fill the CUPS with pride in themselves, hope in their communities and resolve to build!
Help Fill the CUPS!
Please visit:
http://chiistuniversitypreparatoryschool.com/?cp=1
Leave a Reply
You must be logged in to post a comment.